What is Masterpiece Manager?
The world's leading web-based software has been chosen by over 1400 art galleries worldwide. It is so simple that that any employee will be comfortable, yet powerful enough to exceed every gallery's needs. With a single login you will handle all of your sales, manage your inventory, track your clients interests, replace Constant Contact, pay your artist consignments, synchronize your websites, make online sales!
Complete sales in seconds while keeping your accounting data synchronized. Masterpiece handles all of your day to day gallery operations.
Streamline And Grow Your Art Business With Masterpiece Manager
Manage Art Inventory
We know you handle Originals, Limited Editions and Open Stock titles. We know you allow your works to go out on Approval. We know that accurate consignment reporting and payments is the heart of your business!
Manage Contacts
Gain complete control of all your contacts: Customers, Artists, Vendors, etc. Track all of sales, purchases and communications specific to each contact.
Run Point of Sale
Masterpiece Manager can handle every aspect of your sales transactions: Processing Payments and Credit Cards, Printing Invoices, Paying Consignments, Tracking Commissions, etc.
Art Websites
Stop missing sales because your web site is outdated! Stop getting punished by Google because your web site is not mobile-friendly. Update your web site as you do business – no extra work – no additional expense!
Mass Email Marketing
Easily create, send and track email campaigns directly through Masterpiece Manager. What good is a great contact list if you don't have the tools to use it? Other programs force you to export & import static lists that are obsolete the minute after they are created.
Works on any Device
You shouldn't have to deal with a different version of your art gallery software for when switching between your computer, tablet or phones? Masterpiece Manager runs on Mac, PC or mobile devices. Just login and get to work!
Why You Will Love Masterpiece Manager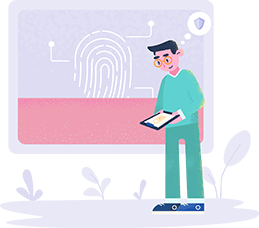 You access Masterpiece Manager as easily as you log into Facebook. This is a cloud-based service that is available to any device that is connected to the Internet.
Masterpiece Manager represents over 2 decades of the wisdom our clients have shared with us. There is no mystery why it is the most intuitive & complete gallery management solution.
Masterpiece Manager works where and when you need it. Masterpiece Manager is a SaaS (Software as a Service) solution, which means there is nothing to download or install.
Why Our Customers Love Us
[wp-testimonials widget-id=1]