Quickly and easily use Masterpiece Manager to become a Pro Email Marketer
Stop PAYING FOR EXPENSIVE 3rd party systems like iContact, MailChimp or Constant Contact.
Easily create, send and track email campaigns directly through Masterpiece Manager. What good is a great contact list if you don't have the tools to use it? Other programs force you to export and import static lists that are obsolete the minute after they are created. Masterpiece Manager lets you create dynamic lists that change as your client details change – AUTOMATICALLY. We takes the work out of creating your email and guides you through the process with just a few easy steps.
Dynamic Email Lists
Create campaign lists based upon any criteria in seconds. Say you want a list of all local customers that bought $1000 in goods this year that like sculptures? You'll have it in seconds. Better yet, as you add or modify contacts to meet that criteria, those contacts will be automatically added or deleted from the list. This way your lists are always up to date. We can even add forms to your website that will add your web visitors to your email marketing lists.
Create Your Message, Your Way
Masterpiece Manager provides you with an easy-to-use editor that requires not technical knowledge. In minutes you will be creating beautiful, and professional emails. Whether you are in internet newbie or a seasoned marketing pro, Masterpiece Manager will meet your email marketing design needs.
Track Your Results
Track every email you send. Because Masterpiece Manager ties is all together, you will have a record of the customers that received your emails; opened your emails; clicked on our links; visited your website. Imagine how powerful and targeted your email campaigns will become. In a short time you will know exactly who your best customers are and why!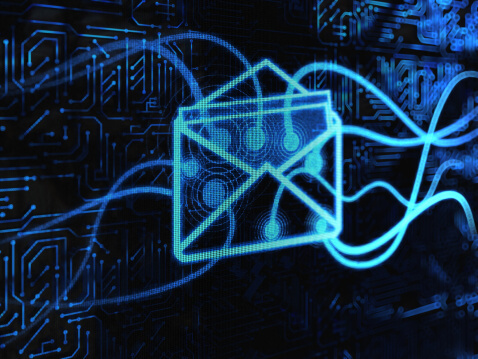 Send Your Emails – "Is Anyone Home?"
Inbox Deliverability Management. What good is it if you create a wonderful message, but no one receives it? Commercial email services like Constant Contact deliver only 85% of email messages sent. This is why we have partnered with a third-party company, SendGrid. they will be responsible for making sure your messages reach the inbox! These are the guys that built Twitter. They handle the complex issues that prevent you from reaching your customers.
Assured CAN-SPAM Compliance You can rest assured that your messages conform to anti-spam legislation and privacy laws.
Message Scheduling Prepare and edit your messages on your schedule. Our Schedule-Delivery option allows you to work when you want and send your message when you want it to go out.
Let's say you plan to have an open house next weekend for one of your artists. Of course, you want to immediately notify all of the contacts you think might be interested. With Masterpiece Manager Email Marketing you can quickly and easily create a targeted email list of contacts that:
All contacts that have purchased works from this artist
Expressed an interest in this artist
Purchased artwork from a similar medium of category
Within the state or…
And paid over $XXXX for art in the past with you
Now, simply press a button and you have the list and you are ready to send out your campaign!
Our experience has been that one of the top reasons any art business invests in an art management software is to gain the ability to market effectively to their current and future customers. To do this effectively requires a fully integrated art gallery software that creates a relationship between your clients and your business.
Our Email Marketing Module was designed from the ground up to meet this challenge.